Market Invaders is constantly looking for efficient and innovative channels to guarantee a competitive advantage to its customers. In this context, we created a partnership with Sprinter.
Sprinter is part of the Iberian Sports Retail Group (ISRG), a company composed of Sprinter, JD Sports, Sport Zone and Size.
Together, ISRG is the leader in multi-brand and omnichannel sports retail in Southern Europe. Sprinter has over 100 stores in Spain and Portugal.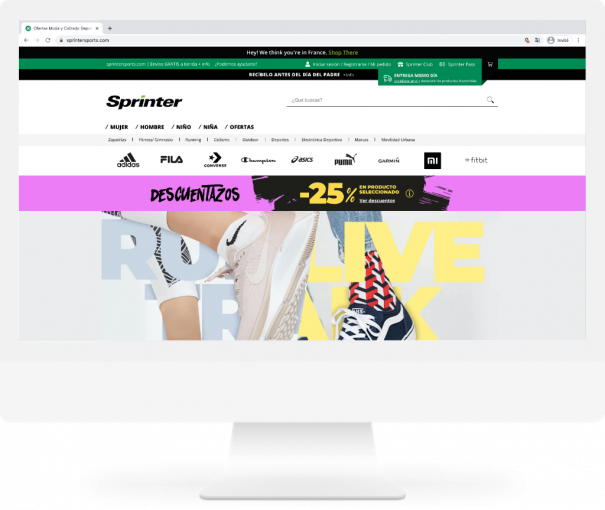 Some conditions to validate before going further
To sell on Sprinter you just need to have a company that offers the following product categories:
About selling your products on Sprinter 
To expand our offers and propose the most successful services to our customers, Market Invaders collaborates with nearly a hundred partners (marketplaces, software publishers, independent consulting firms, web agencies, etc.)
Become the next Market Invaders partner!
Want to join the Market Invaders partner ecosystem?