Nos Cibles
Outil de gestion de places de marché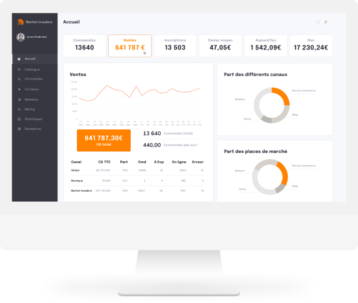 For retailers/resellers
Repricer : automatic price adjustment based on the competition
Automatic additions to your product catalog: the MI Data module enables you to automatically gather info on the features of hundreds of millions of products of 20,000 different brands.
For brands/manufacturers
Price monitoring: tracking compliance with pricing policies by retailers/resellers.
Création d'un réseau de distribution digital : connecting with over 100 marketplaces.
Keep control over your brand image: by providing your retailers with a sales tool for marketplaces. Direct connection with the product catalog of your brand, to give your retailers continuous access to up-to-date product data (description, photos, product features).
Outil de gestion de places de dfgdfg jhdshfsi shufisud shduif j j j j jj j jj j j j j j j j j j j j j j j jj jj j j j j j j j j j j j jj  jj j j jj j j j ijid  djd d d d d d d d d d d d d d d d d d d d  d d d d d d   d d d d d d  d d d d d d d  d d d d  d d d d d d d d  d d d d d d d d  d dmarché Outil de gestion de places de marché