Partenaire PC Componentes

In just a few years, Market Invaders has established itself as a major player in the marketplace, relentlessly pursuing new, efficient and innovative channels to guarantee its customers a competitive edge.
In this context, we created a partnership with PcComponentes, the biggest online technology shop in Spain, launched their Mirakl-powered marketplace in 2018.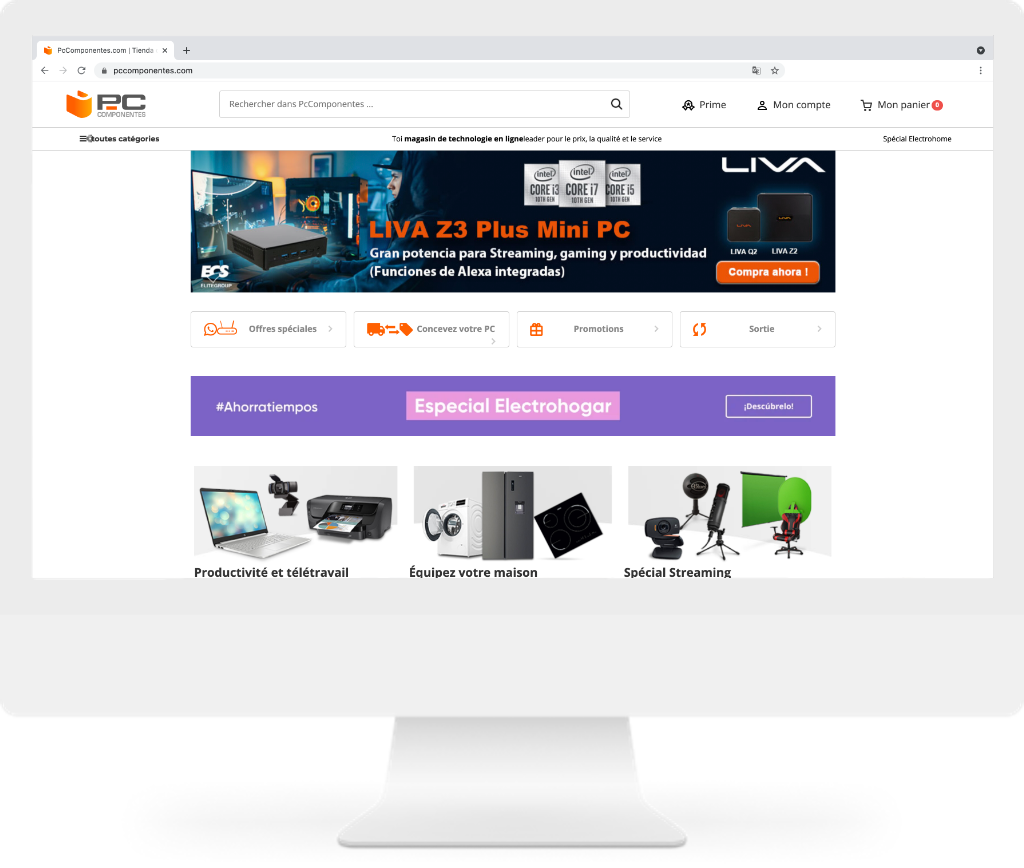 PcComponentes a lancé sa place de marché alimentée par Mirakl en 2018. Elle offre aux vendeurs la possibilité de rejoindre l'un des cinq premiers sites de commerce électronique d'Espagne et de faire partie d'une plateforme en pleine croissance. D'autre part, les avantages dont bénéficieront les vendeurs sur PcComponentes ne se feront pas attendre. Ils pourront vendre leurs produits sans être limités par la nécessité de disposer de leur propre plateforme en ligne, tout en bénéficiant du trafic dont dispose actuellement la marketplace, dont les chiffres s'élèvent à plus de 350 000 visites quotidiennes sur le web.
De même, le nouveau design de la place de marché, récemment lancé, sera mis à la disposition des vendeurs, avec une expérience d'achat imbattable : plus facile, plus rapide et plus intuitive.

To sell on PcComponentes you only need to have a registered professional company.
Ask for more information to sell your products on PcComponentes ! 
To expand our offers and propose the most successful services to our customers, Market Invaders collaborates with nearly a hundred partners (marketplaces, software publishers, independent consulting firms, web agencies, etc.)
Become the next Market Invaders partner!
Want to join the Market Invaders partner ecosystem?