Partenaire Maison du Monde

In just a few years, Market Invaders has established itself as a major player in the marketplace, relentlessly pursuing new, efficient and innovative channels to guarantee its customers a competitive edge.
It is in this context that we have created a partnership with Maison du Monde.
For more than 20 years, Maisons du Monde, a European leader in original and accessible home décor and furniture collections, has been innovating and supporting its customers by offering them inspiring, multi-style atmospheres for the home. Maisons du Monde continues to evolve in November 2020 by converting its website maisonsdumonde.com into a selective and inspiring marketplace powered by Mirakl, the leading global marketplace solutions provider, to continue offering more choice and inspiration for interior design and furnishing fans.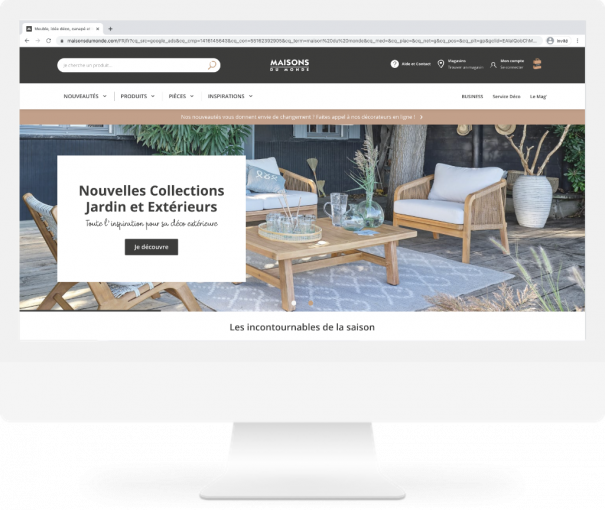 To sell on Maison du Monde you just need to have a company that offers the following product categories: 
Furnishing
Decoration
Garden
Office
About selling your products on Maison du Monde 
To expand our offers and propose the most successful services to our customers, Market Invaders collaborates with nearly a hundred partners (marketplaces, software publishers, independent consulting firms, web agencies, etc.)
Become the next Market Invaders partner!
Want to join the Market Invaders partner ecosystem?