Partenaire Leroy Merlin

Market Invaders is constantly looking for efficient and innovative channels to guarantee a competitive advantage to its customers.
In this context, we created a partnership with Leroy Merlin, the leading home improvement and living environment brand in France across all distribution channels. 
A pioneer company of the ADEO Groupe, specializing in the sale of products, projects and services,Leroy Merlin France has set itself the ambition to grow in line with new emerging ways of living in order to live better tomorrow, placing the satisfaction of its customers at the heart of its business. Leroy Merlin France achieves a turnover of more than € 7 billion (Gross Merchandise Value VAT INCLUDEDin 2019).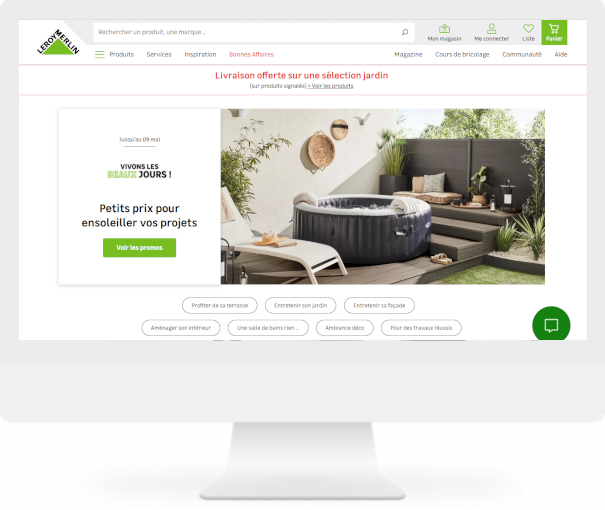 You are a professional in the home sector
Customer satisfaction is your priority
You master the delivery, the B to C relationship (customer service, delivery, after-sales service)
You are registered in the Trade and Companies Register
You agree to respect the quality charter of Leroy Merlin
Ask for more information to sell your products on Leroy Merlin! 
To expand our offers and propose the most successful services to our customers, Market Invaders collaborates with nearly a hundred partners (marketplaces, software publishers, independent consulting firms, web agencies, etc.)
Become the next Market Invaders partner!
Want to join the Market Invaders partner ecosystem?