Partenaire Fnac

In just a few years, Market Invaders has established itself as a major player in the marketplace, relentlessly pursuing new, efficient and innovative channels to guarantee its customers a competitive edge.
In this context, we created a partnership with Fnac.
Fnac Darty is the largest online omnichannel retailer in France, thanks to its commercial websites and retail network of more than 500 stores in France and 700 around the world. Fnac was one of the first brands to launch its marketplace in 2009 with the purpose of offering its clients a larger selection of products. Since then, they have focused on continuous growth, so much so that there are currently more than 2,300 professional sellers on the marketplace. Since the buyout of Darty in 2016, the Fnac.com marketplace hosts a dedicated space for Darty's products with a selection of 1,200 household appliances.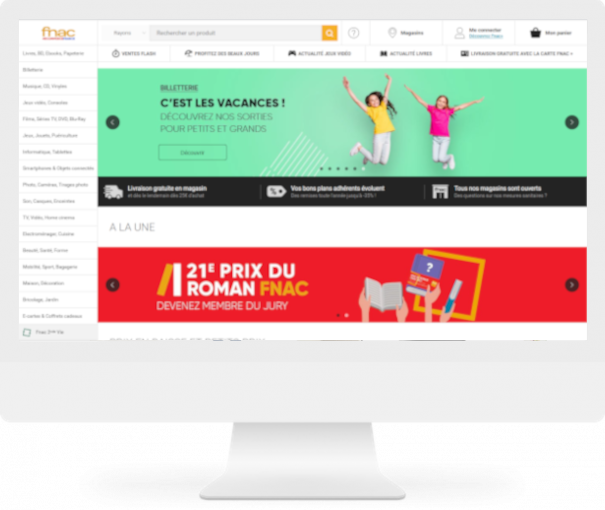 To sell on Fnac you just need to have a company that offers the following product categories:
Generalist
Furnishing
Pets
DIY
Relaxation
Household appliances
High-Tech
Decoration
Garden
Games
Toys
Books
CDS
DVD
Fashion
Second hand
Sport
Clothing
Office
Ask for more information to sell your products on Fnac! 
To expand our offers and propose the most successful services to our customers, Market Invaders collaborates with nearly a hundred partners (marketplaces, software publishers, independent consulting firms, web agencies, etc.)
Become the next Market Invaders partner!
Want to join the Market Invaders partner ecosystem?