Landing Page Ebay

In just a few years, Market Invaders has established itself as a major player in the marketplace, relentlessly pursuing new, efficient and innovative channels to guarantee its customers a competitive edge.
It is within this perspective that we have created a partnership with eBay, one of the main European leaders in e-commerce.
With a presence in over 190 countries worldwide, the eBay marketplace gives your products exceptional visibility. With its unrivalled international reach, this sales channel is an ideal network for retailers of all sizes to acquire new customers. By opening an eBay shop, you have the freedom to customise your shop window to your image, select your logo and have complete control over your product range and prices. You'll also benefit from support in the form of optimisation advice and marketing levers to boost your sales.
And with over 133 million active buyers*, eBay enables you to develop your sales effectively at national and international level.
Market Invaders enables brands and distributors to develop their sales on marketplaces around the world.
By centralising your activity on more than 100 marketplaces via a single interface, the application aims to optimise your profitability and facilitate your export development.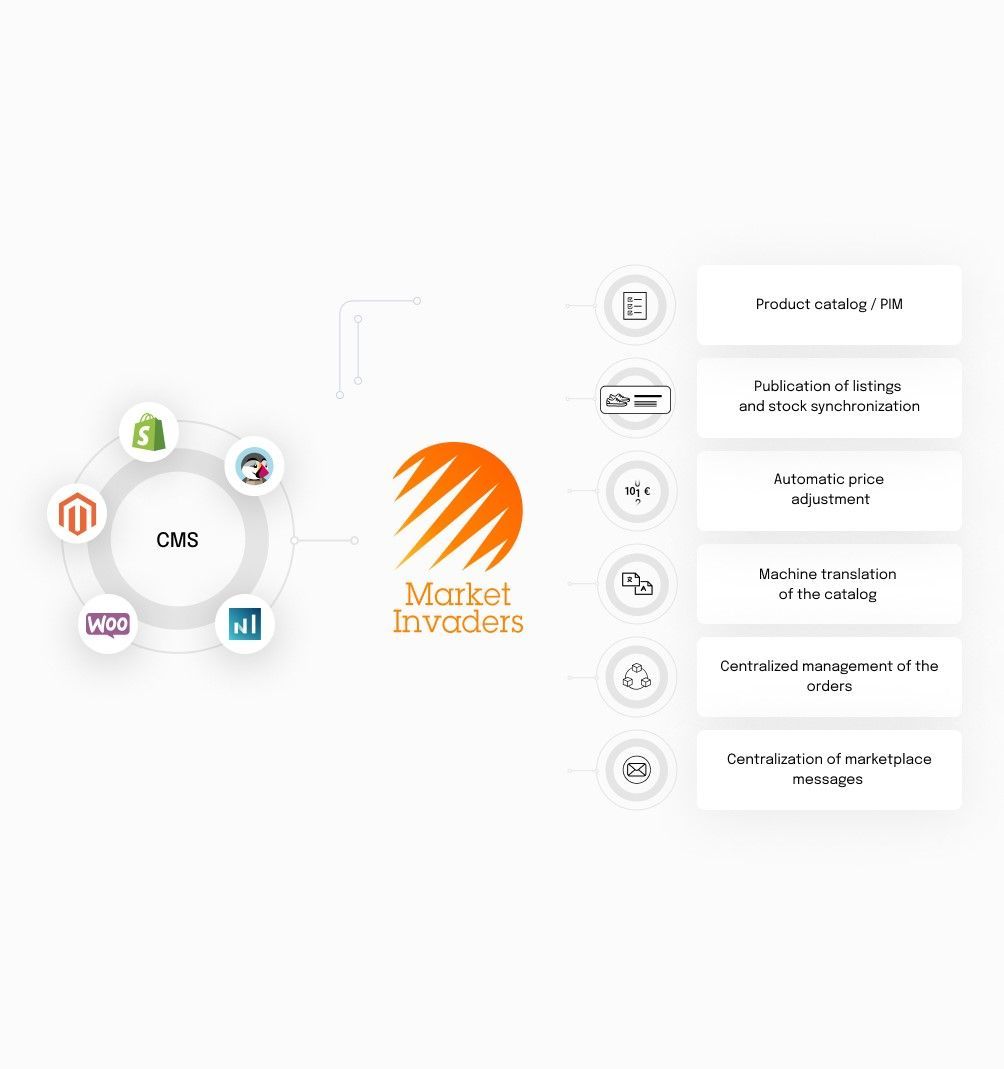 The different eBay categories
Car and motorcycle parts and accessories
Jewelry and watches
Audio and video equipment
Beauty, wellness and fragrance products
IT and networks
Toys and games
Sports and vacations
Musical instruments
DIY materials
Garden and patio products
Items for the home
Clothing and accessories
Video games and consoles
Creative leisure items
Books, comics and magazines
Household appliances
Ask for more information to sell your products on eBay! 
*eBay internal data, 1st quarter 2023
Become the next Market Invaders partner!
Want to join the Market Invaders partner ecosystem?