Partenaire Auchan

In just a few years, Market Invaders has established itself as a major player in the marketplace, relentlessly pursuing new, efficient and innovative channels to guarantee its customers a competitive edge.
In this context, we created a partnership with Auchan.
A French company founded in 1961, Auchan is one of the largest omni-channel retailers in the world. The company strives to provide its customers with a wide array of product choices, delivery and collection methods across thousands of stores and multiple websites. Constantly in search of commercial and customer innovation, Auchan is the inventor of Drive in 2000, and is currently providing its clients with a large choix of purchase, delivery and collect methods in thousands of stores and 4 websites.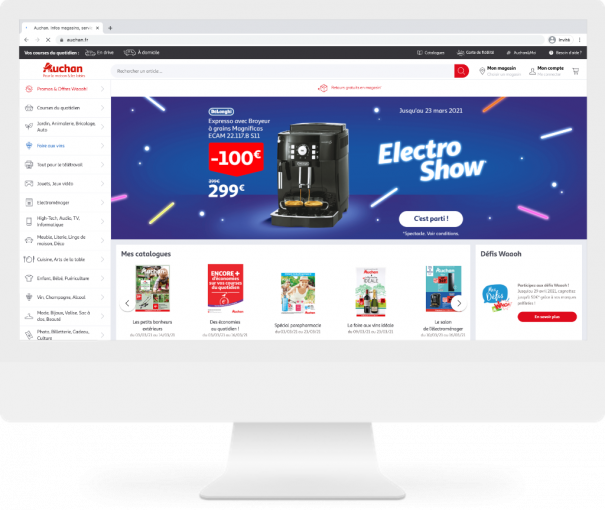 Some conditions to validate before going further
To sell on Auchan you just need to have a company that offers the following product categories:
Furnishings
Pets
DIY
Relaxation
Household appliances
High tech
Decoration
Garden
Games
Toys
Books
CDS
DVD
Fashion
Second hand
Sport
Clothing
Office
About selling your products on Auchan 
To expand our offers and propose the most successful services to our customers, Market Invaders collaborates with nearly a hundred partners (marketplaces, software publishers, independent consulting firms, web agencies, etc.)
Become the next Market Invaders partner!
Want to join the Market Invaders partner ecosystem?