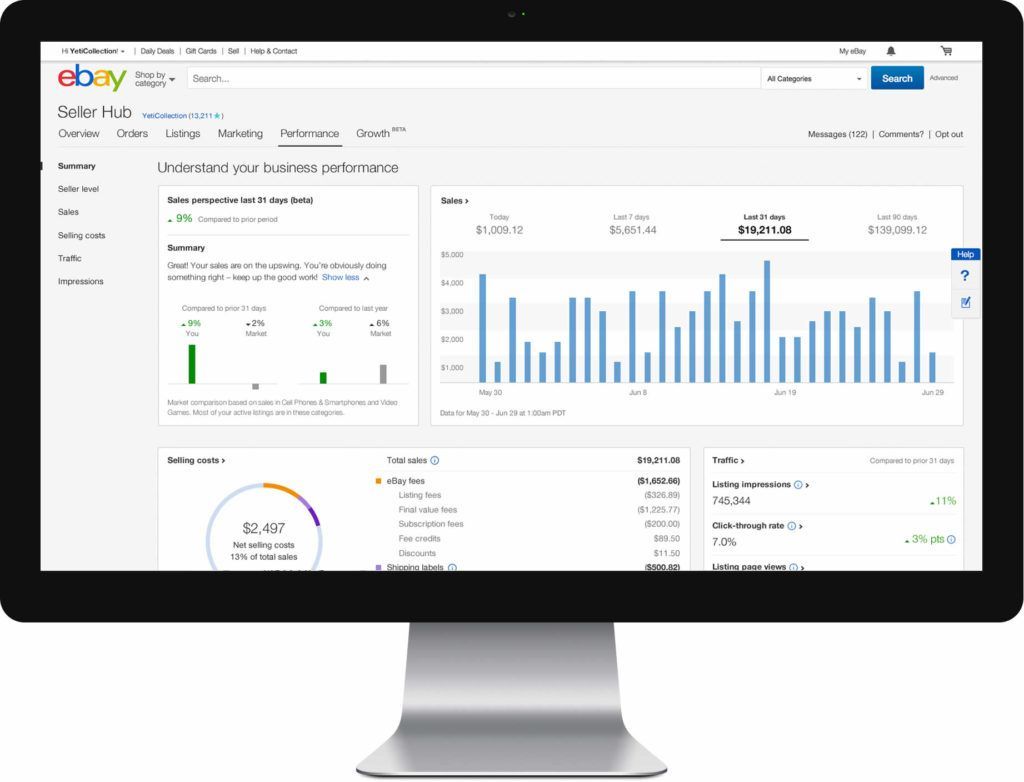 Market Invaders is constantly looking for efficient and innovative channels to guarantee a competitive advantage to its customers.
It is within this perspective that we have created a partnership with eBay, one of the main European leaders in e-commerce.
eBay stands as one of the largest online marketplaces in the world, offering an exceptional opportunity to increase the visibility of your products. It represents a channel available in over 190 countries, giving an incomparable access to international buyers for all types of vendors.

Whether for individuals or professional vendors, the marketplace is a great channel for anyone wishing to acquire new customers. By opening a store on eBay, you have the capacity to tailor it to your liking. It allows you to select your logo, store design, price range and product offering, all the while being counseled on store optimization and marketing tools in order to increase profit.

And with over 183 million buyers, eBay represents an easy and efficient way of boosting your sales: both locally and abroad!
You can sell almost anything on eBay!
New products
Remainders of your stock
Refurbished products
Products returned by clients
Products in good condition but with small flaws sold at a discount
Unique collectibles
The keys to success on eBay?
Understanding eBay, it's regulations and how to operate the website
The quality of your service (delivery, customer service)
Optimizing your inventory (categorization, product description and characteristics)
Trade policy: competitivity, attractivity, visibility (price, delivery, marketing)
Ask for more information to sell your products on eBay! 
To expand our offers and propose the most successful services to our customers, Market Invaders collaborates with nearly a hundred partners (marketplaces, software publishers, independent consulting firms, web agencies, etc.)
Become the next Market Invaders partner!
Want to join the Market Invaders partner ecosystem?