Partenaire Décathlon Angleterre
Sell and Reprice on Decathlon England

Market Invaders is constantly looking for new, effective and innovative channels to ensure a competitive advantage for its customers.
In this context, we created a partnership with Décathlon England, the sport marketplace.
Decathlon is active in the field of sports and wellness and is currently the world's number one seller of sports products. Our mission is to create a positive and influential community through quality relationships that aim to create a more sustainable, healthy and active world.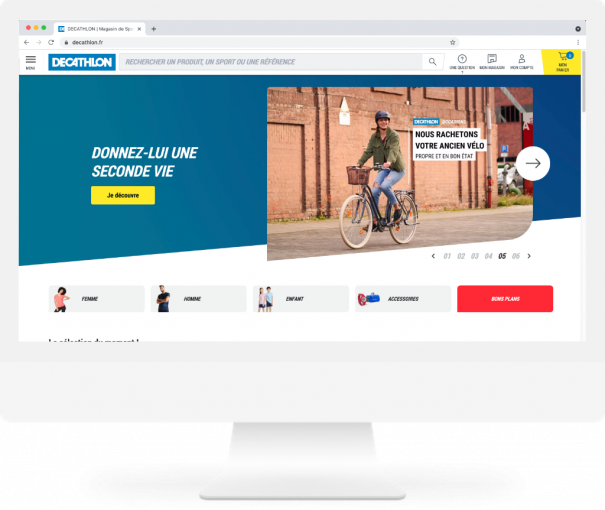 Why choose Decathlon England?
Who can sell on Decathlon England?
To sell on Décathlon England, you only need to have a company that offers the following product categories:
About selling your products on Décathlon England
To enhance its products and offer its customers the most advanced services, Market Invaders works with nearly a hundred partners (market places, software publishers, independent consultancies, web agencies, etc.).
Become the next Market Invaders partner!
Want to join the Market Invaders partner ecosystem?